What Are Closing Costs?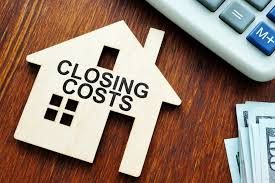 You've found your dream home, the seller has accepted your offer, your loan has been approved and you're eager to move into your new home. But before you get the key, there's one more step--the closing.
The closing is the process of passing ownership of a property from the seller to the buyer. And it can be bewildering. As a buyer, you will sign what seems like endless piles of documents and will have to present a sizeable check for the down payment and various closing costs. It's the fees associated with the closing that many times remains a mystery to many buyers who may simply hand over thousands of dollars without really knowing what they are paying for.
As a responsible buyer, you should be familiar with these costs that are both mortgage-related and government-imposed. Although many of the fees may vary by locality, here are some common fees:
Mortgage insurance: If you buy a home with less than 20% down payment, a lender usually requires that you pay a fee for mortgage insurance often referred to as CMHC insurance, which protects the lender in the event you default on your mortgage payments. While technically not a closing cost (as it's lumped into your monthly mortgage payments), it's an additional cost outside of the purchase price that can easily run you thousands of dollars depending on the mortgage amount. The less you pay for a down payment the higher this fee goes up.
Appraisal fee: Appraisals protect the lender to ensure you paid an appropriate price for the house and that it aligns with the market value. Who pays? "The appraisal fee can often be negotiated between the mortgage representative and the homebuyer. On average, the cost will typically sit around $300 to $400.
Prepaid Interest Fee: This fee covers the interest payment from the date you purchases the home to the date of your first mortgage payment. Generally, if you buy a home early in the month, the prepaid interest fee will be substantially higher than if you buy it towards the end of the month.
Property tax: If you own a property, you're going to have to pay municipal tax on it. This helps pay for things like schools and street lights in your neighbourhood. Property tax fluctuates based on the different neighborhoods, home values, lot size, and type of home. Property Taxes are adjusted at closing by the lawyers and you may have to refund the seller for property taxes paid in advance.
Legal fees: Lawyers ensure your mortgage paperwork is filed correctly, Estoppel certificates for a condominium are obtained, and surveys for your property meet municipal compliance. Your lawyer will also conduct a title search to ensure it is free and clear of any potential issues. On average, the cost will typically range from $500-$1,500
Title Insurance: We highly recommend you ask your lawyer about obtaining title and lender insurance on your behalf. This will protect you from mortgage fraud, title fraud and may also cover property defects due to permitting or compliance issues that you are unaware of at the time of purchase. This typically costs between $100 and $300.
Home Inspection: While not mandatory, it's strongly recommended to get a professional home inspection done before buying any property. If the thought of a flooded basement keeps you up at night or electrical wiring that may be a fire hazard scares you then protect yourself by getting one done. Home Inspectors are a great knowledge base for helping you understand how your new home functions and can inspect things like sewer lines, roofs, wells, and septic tanks, foundations and an array of many other things on your behalf. Typically costs range between $400-$1,500 depending on the services and size of the property
Property insurance: Everybody needs to have property insurance in place upon closing. At a minimum, it must insure your home against fire or significant damage that matches the value of the house. It's also a good idea to insure the stuff inside: furniture, electronics, jewelry and the like. Costs range depending on the replacement value and contents that are insured.
Moving costs: You can certainly move by yourself but you may want help. Also, don't forget about utility hookups, internet, cable, and professional cleaning service all cost money. Plus, you may want to budget for painting and or move in repairs on the property that are required right away.